A Team that Plays Together, Stays Together
"We didn't realise we were making memories
We just knew we were having fun."
At fit · bloc, it is hardly all work and no play. Here we share with you how there is always that bit of fun injected into our work.
Our Setters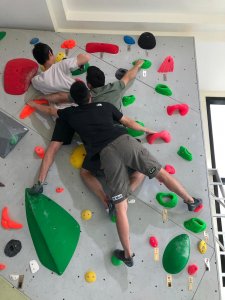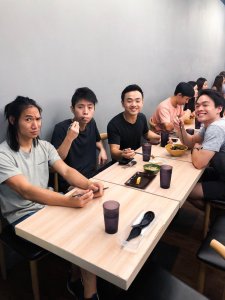 We call them our ninjas. To ensure minimal disruption to our usual operating hours, this team of dedicated individuals usually appear when our shutters are down, bringing their creative juices to the table (or walls) in the wee hours of the morning. Fun fact: they get more excited than children at a playground when new collections of holds arrive.
Our Athletes
No matter the sport, every athlete holds within oneself the expectations of performance and of growth. At fit · bloc, we hope to propel our athletes forward by providing them with a supportive community that they know they can always fall back on. And that's what makes fun the element of great emphasis. They train hard but also play hard.
If you have ever dropped by on a late Friday afternoon, you would have seen the sweat and hours our athletes put into training. Here's a time lapse of their weekly routine:
Apart from their weekly Friday get-togethers, you might have seen them at events, or around the gym going about doing the thing they love (climbing, or sharing their love for climbing).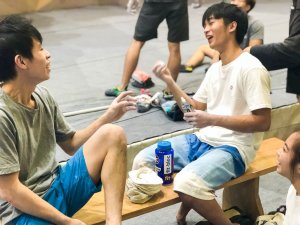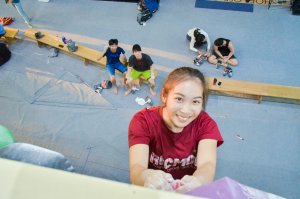 We are grateful to be a part of their journey, and to have them share their knowledge and experience with our fam.
Our Travels
Well, the fun certainly did not end at fit · bloc. Earlier this year, the team, together with our athletes ventured beyond our sunny island and to the land of smiles: Thailand! There was not much of an agenda, we just wanted to spend some quality time together. Being climbers, we did plan the trip to coincide with the Khon Kaen Bouldering Festival. We spent a day with the natural rocks, and the rest of our time getting ourselves stuffed, and just, really enjoying being in the company of one another.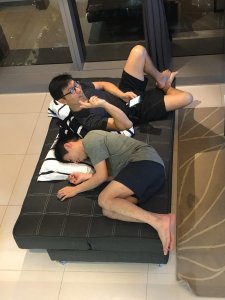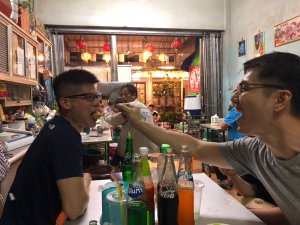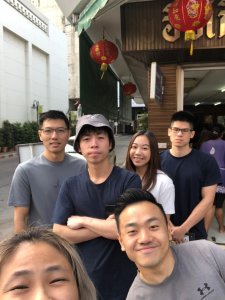 The trip exceeded all our expectations, because we not only had lots of fun, but we also brought back some lasting memories. We hope these pictures brought a little laughter to you today, just like how it did for us while digging them up for this post.
It has only been months since we celebrated our first year together as a fam, but we're not stopping the fun any time soon. Here's to many more years, fit · bloc fam!
It's been two months since fitness centres had to close, climbing gyms included. As we gradually ease into some sort of routine and get better at making this all work for us, we hope that this series of articles will inspire you to keep growing, during and also post-Circuit Breaker. Stay tuned as we bring you more!
We've also released our own series of home workout videos, led by our athletes. To not miss out on the latest updates and happenings, subscribe to our Telegram channel now!