In giving, we receive
Let us bring forth a spirit of generosity
No matter how big or small
Together, we are so much more
Beyond #fitblocfam, Towards an Inclusive Society
The challenges we face today are complex. No one individual, group or organization alone can solve them all. With the little that we have, we invite you to be a part.
In giving back, we want to create experiences that are not just impactful but also meaningful. Both for you and our beneficiaries.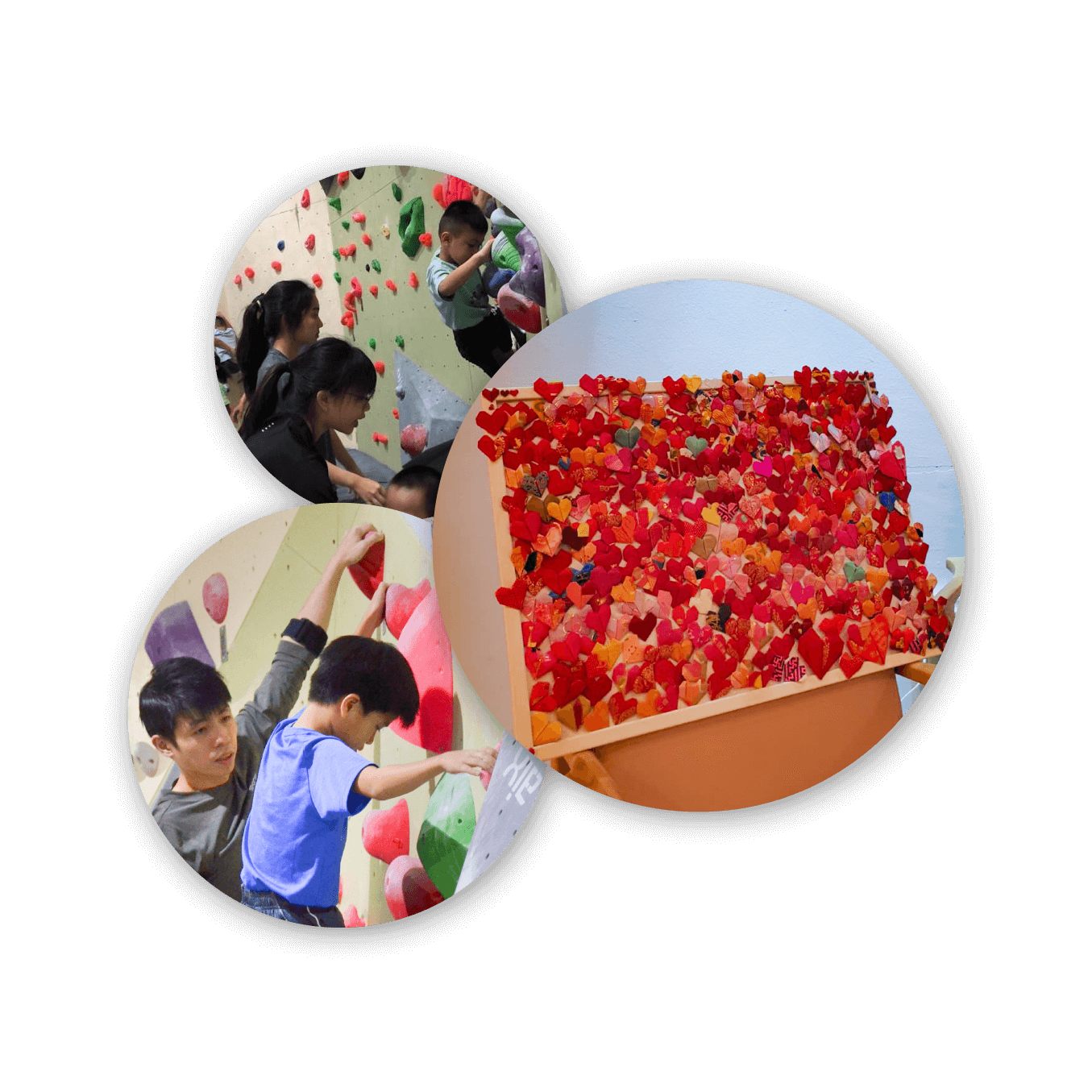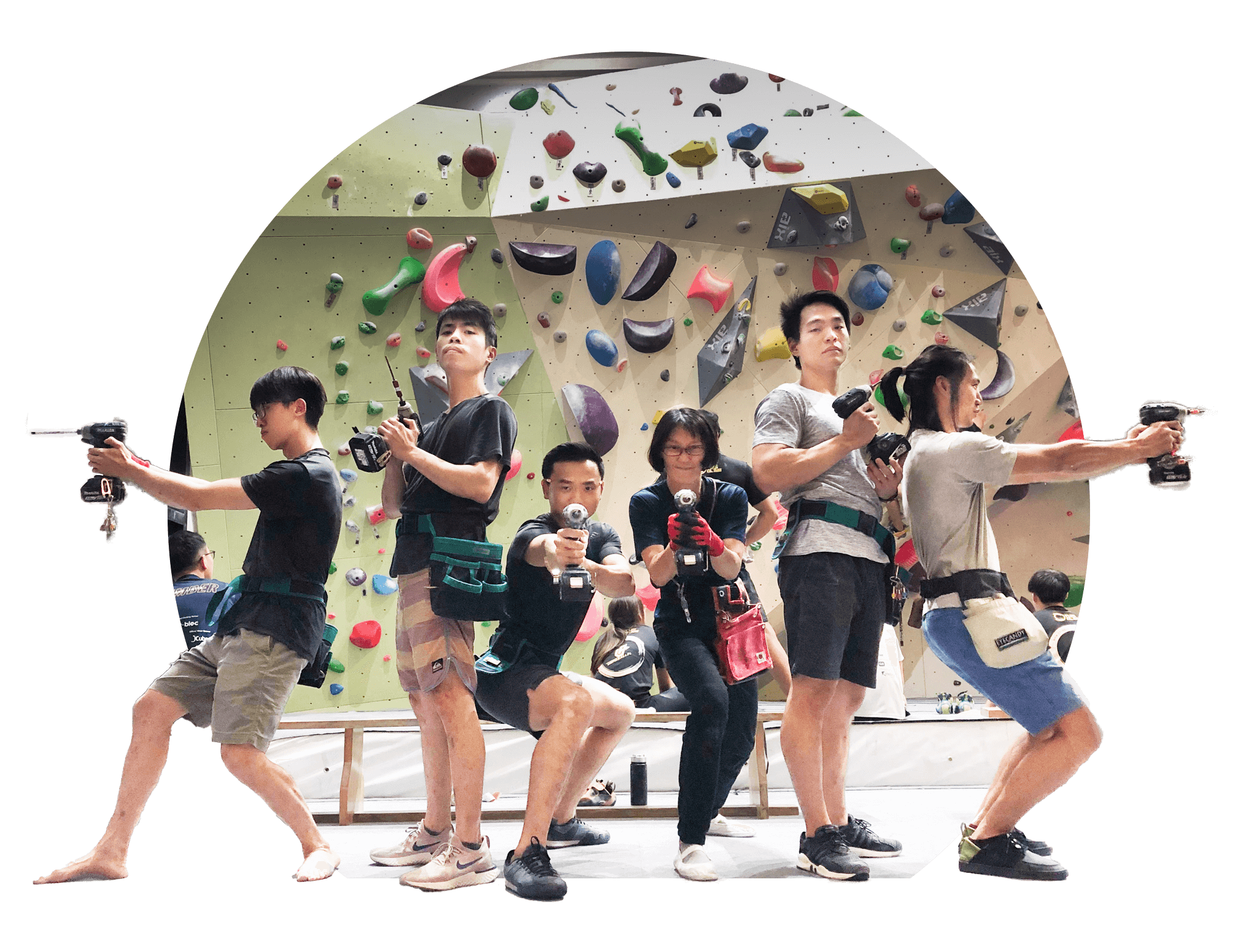 ALONGSIDE OUR NINJA
A route setting workshop that gives back
Join our setting team in creating magic on the wall. Alongside our Ninjas is a routesetting experiential workshop that will introduce you to the art of routesetting: the what, how, and why. You'll get to hear from and even be part of what goes on behind the scenes, setting your very own route on our walls!
Partnering with Ray of Hope, 100% of proceeds will go towards supporting children with special needs. The Ray of Hope Initiative is a crowdfunding charity that helps people who have fallen through the cracks and exhausted all other means of help. Hear our campaign story and see how your participation will go a long way in supporting the children here. Through this campaign, we aim to bring greater awareness to the special needs group, inspire inclusiveness and spark discussions.
Be our ninja for a night. The impact is in your hands.
Event Details:
Date: 20/27 February 2021 (Saturday)
Time: 6:15pm to 7:45pm (1.5h)
Cost: $35 per person per session, excluding gym entry
Each session is limited to 9 participants and is based on a first-come-first-serve basis. Participants will be working together in groups of 3 to 4.
Once you have successfully registered, we will proceed to pre-book you for that day's 4:15pm Gym Entry. Please ensure that you have at least 1 valid gym entry pass.
Cancellation Policy:
Please take note that cancellations should be made at least 72 hours (i.e. 3 days) in advance.
Please make a booking only if you are sure of your attendance as the purchased pass can only be used to book the workshop. There will be no refunds for cancellations.
Waitlistees who do not get a slot will have the option to receive a refund.
You may find a replacement should you not be able to attend the workshop.
or donate straight to our cause!